Celebrate Diversity Around the World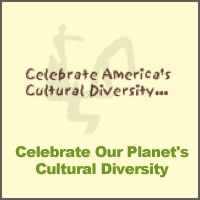 This Cultural Diversity program is also available  throughout the country this Summer for ages 2 1/2 through 12.
This is a show that I did for over 300 daycare centers in the Summer of 2009.  It is a show on Cultural Diversity in which a boy has to "find 4 children that are completely different but exactly the same." The focus is on European, Asian, African, Latino, & Native American. The children are played by audience members. There is extensive use of percussion instruments and film.  All of our shows are appropriate for children ages 2 1/2 through 12.