Sweet Home New Jersey
Bruce Segal Assemblies is proud to offer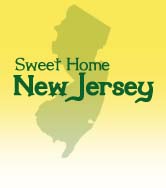 SWEET HOME NEW JERSEY
Drawing on our 15 year's experience of successful assembly programming, we are happy to present a curriculum-based program specifically designed to support New Jersey standards 6,1-6,5, which mandate teaching about the State of New Jersey.
Sequence of Show
5 minutes
Students will learn about the history of their specific hometown: the origin of its name, the town founders, and the industries it thrived on.
10 minutes
Story Telling. A fascinating and true Revolutionary War Story is presented featuring New Jersey resident & war hero John Honeyman, who collaborates with General George Washington to spy for the Colonies. This collaboration culminates with Washington's "Crossing of the Delaware," and the critical defeat of the British on Christmas Day, 1776. (complete with costumes and audio enhancements)
15 minutes
Video Show. Content includes: Maps of New Jersey focusing on geology, geography, natural habitats, and important cities; ALSO: the Lenni Lenape; early immigration and cultural diversity; important industries; professional sports teams; state government; state symbols; and famous New Jersey residents.
15 minutes
Game Show. Two groups of pre-selected student volunteers will compete to answer questions taken from the video-lesson they have just seen, as well as additional material about New Jersey. Questions will be based on students' grade level, as well as their progress through the New Jersey unit (to be determined by our school contact).
"SWEET HOME NEW JERSEY" References:
Cherry Hill: Karen Greco-Magosin, Parent, Christ the King, 856-354-0116 (grades 3-6)
Erial: Fred Johnson, Asst. Principal JW Lilley Elementary 856-875-0991 (3-5)
Haddon Heights: Felicia Ferri, Teacher, St. Rose School, 856-546-0166 (3-6)
Pine Hill: Karen Vitolo, Teacher, Albert Bean School, 856-783-4107 (3-5)
Trenton: Liza Westerman, Teacher, George Wilson Elementary 609-631-4169 (4-5)
Turnersville: Colleen Marino, Parent, Hurffville Elementary, 856-582-4933 (3-5)
Goals and Objectives
To inspire students toward a sense of pride for their home state.
To familiarize students with the backgrounds of New Jersey residents:
from the Lenni Lenape through our current diverse population
To acquaint students with the use of maps while learning about the geological zones throughout the state, about the variety of natural habitats, and about the major cities.
To teach the students the basics about their hometown: the origin of the town's name, the reason for the town's existence, the town's earliest industries, and its prominent settlers.
Students will learn about NJ state government, state symbols, and sports teams.
Students will understand New Jersey's role in the American Revolution through the presentation of a story about Washington's Crossing of the Delaware.
Through large-screen video, and a game show format, the students will learn about famous New Jersey scientists, sports figures, and musicians
EXPLORING NEW JERSEY: Classroom activities to be used before and after the Sweet Home New Jersey assembly program.
Students will explore their town's name: does it derive from an early citizen, an industry, a natural resource, or is it something else? What was so important about that resident or resource that the town took on that name?
Using a state map, students will identify 3 places that they have visited in New Jersey. Why did they go and what roads did they use to get there?
Ask them to make a list of things they remember: the weather, memorable experience, a stadium, a soda shop?, anything at all.
Furnish the students with a map of their county and all the adjacent counties. Using a local newspaper, have the students identify an event that took place in each of their neighboring counties. Have them name the town.
Ask the students to list all the natural habitats in New Jersey. Have them identify the area of the state where that habitat might be found.
Ask the students: if they had to act as a tour-guide of New Jersey, and they had to show the state to an Eskimo from Alaska, what are 5 places that they would want the Eskimo to visit?
Ask the students to find as many songs with the word New Jersey in it as they can. Winner of the contest is considered 'Governor for the Day.'
(Consider playing some of the music in class)
Furnish the students with a US map and a world map. Have the students cut out New Jersey, Rhode Island, and Alaska, and then compare their sizes, side to side. If possible cut out foreign countries drawn to the same scale as the states, and have the students compare NJ to the size of England, Israel, etcetera.