---
Disappear Fear
A MAGIC SHOW THAT

Teaches CHILDREN Powerful ANTI-BULLYING STRATEGIES
It has long been apparent, that what is commonly known as schoolyard bullying can have tremendous negative consequences for the targets of the bullying.  Our program has been designed to address this persistent problem.
OUR MISSION
to empower students when confronted by bullies
to reduce the fear and shame associated with being targeted by a bully.
to allow students to observe the world from a bully's perspective.
STUDENTS WILL LEARN:
Their guidance department will back them up if they are overwhelmed by the threats of a bully.
Their appearance and presentation contribute a great deal to whether or not they become the target of a bully.
How to diminish their own fear surrounding the issue of bullying
To look at the world through the eyes of a bully.
Strategies to use when confronted by a bully.
Our fundamental principles have been derived from the work of the psychologists Stan and Julia Davis as spelled out in their book "Schools Where Everyone Belongs"
OUR TEACHING TECHNIQUES
Magic Tricks: We use 4 magic tricks to illustrate the concepts
Interviewing the Guidance Counselor:  We invite the guidance counsellor,  principal, or assistant principal join us at the microphone.  The administrator  explains what a student can do, if they are being bullied repeatedly and have no where to turn.
Storytelling:  A  story is told  about a boy who has been bullied by his brother.   The story uses 3 audience volunteers, and demonstrates how a bully can unlearn anti-social behavior through interaction with others.
Film: We have compiled footage from several different documentary-style films dealing with bullying.  Featured in the film are children talking about being called names, children talking about how important it is to have a buddy, classroom teachers engaging the students about their experiences, former bullies talking about changing their conduct.  It ends with an upbeat "hip-hop" song.
The programs last 45 minutes and cost $400/ 1 program $250/ additional programs.
They are appropriate for grades PK-5.
Celebrating America's Multicultural Heritage
Experience the Multicultural Mosaic that is uniquely…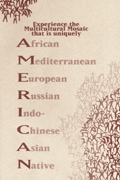 African
Mediterranean
European
Russian
Indo
Chinese
Asian
Native
Over the last fifteen years, the composition of the U. S. population has shifted dramatically. It has changed from its former ratio of 80% European descent and 20% mix of African, Asian, Hispanic and others to the current level of 50% European descent and 50% others. The implications of this change are far-reaching and will profoundly affect every facet of our society in the future.
Take a field trip to the rainforest without leaving a classroom
The richness of this diversity can truly be a tremendous national resource. In order to achieve this potential it is critically important that our students are able to understand and respect each other.
This program has been specifically created to foster understanding and respect by exposing students to the major cultures that form the American mosaic. Emphasizing unity and defining the common ground shared by all, the program is both enlightening and entertaining.
By participating in this presentation, the student will:
* Gain an understanding of the origins and role of culture
* Experience different cultural expressions of art and music
* See how different cultures approach rites of passage, games and sports
* Understand the concept of America as the land of immi grants, the great melting pot
* Explore how the different cultures help shape everyday American life from the foods we eat to the language we speak
* Learn the different major contributions made by men and women of the various cultures
The material is presented in an engaging and stimulating manner. It features fascinating audio visuals and lively audience participation including songs, movement, and tribal games. The program is geared to the level of the specific age group of the audience.
QUOTES
"Our student body consists of students from grades PK-8. Mr. Segal's program was appropriate at all levels…his presentation was dynamic…the students found it enjoyable and interesting…he held everyone's attention throughout."
– Mary Dunwoodie, Principal, St. MonicaÕs School, Devon, Pennsylvania
"His program was fast-paced and extremely creative., his use of props, costumes, and musical instruments was entirely unique…it kept my students' attention from beginning to end…my teachers liked it…I would recommend this presentation to any elementary school."
– Marie Louis, Principal, Oak Valley Elementary School; Wenonah, New Jersey
SEQUENCE OF PROGRAM
I introduce the show by changing from my street clothes into the peasant garb worn by my grandparents in the Ukraine. I emphasize the point that all of our families, at some point in time migrated to North America.
Using large screen video images, I take the student on a tour of our World's cultures focusing on the five main groups here in the United States: African, Asian, European, Latino and Native. I depict how each culture came; contributions made by each group and describe intolerance: what happens when cultures cannot get along.
Using student volunteers, I demonstrate a variety of native percussion instruments from each of the major U.S. Cultures. The students are put into costumes and taught to play along with an African rhythm.
For Grades K-3, we take the students on a storytelling "trip around the world" through the use of volunteers, costumes, puppets, music and magic. A young boy, in order to have his dog returned, must solve this riddle: He must find five children who are completely different but exactly the same. There is extensive audience participation throughout.
CLASSROOM MATERIALS: An overview of the program will be provided for the teachers prior to the assembly including classroom activities.
Sweet Home New Jersey
Bruce Segal Assemblies is proud to offer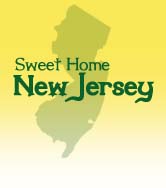 SWEET HOME NEW JERSEY
Drawing on our 15 year's experience of successful assembly programming, we are happy to present a curriculum-based program specifically designed to support New Jersey standards 6,1-6,5, which mandate teaching about the State of New Jersey.
Sequence of Show
5 minutes
Students will learn about the history of their specific hometown: the origin of its name, the town founders, and the industries it thrived on.
10 minutes
Story Telling. A fascinating and true Revolutionary War Story is presented featuring New Jersey resident & war hero John Honeyman, who collaborates with General George Washington to spy for the Colonies. This collaboration culminates with Washington's "Crossing of the Delaware," and the critical defeat of the British on Christmas Day, 1776. (complete with costumes and audio enhancements)
15 minutes
Video Show. Content includes: Maps of New Jersey focusing on geology, geography, natural habitats, and important cities; ALSO: the Lenni Lenape; early immigration and cultural diversity; important industries; professional sports teams; state government; state symbols; and famous New Jersey residents.
15 minutes
Game Show. Two groups of pre-selected student volunteers will compete to answer questions taken from the video-lesson they have just seen, as well as additional material about New Jersey. Questions will be based on students' grade level, as well as their progress through the New Jersey unit (to be determined by our school contact).
"SWEET HOME NEW JERSEY" References:
Cherry Hill: Karen Greco-Magosin, Parent, Christ the King, 856-354-0116 (grades 3-6)
Erial: Fred Johnson, Asst. Principal JW Lilley Elementary 856-875-0991 (3-5)
Haddon Heights: Felicia Ferri, Teacher, St. Rose School, 856-546-0166 (3-6)
Pine Hill: Karen Vitolo, Teacher, Albert Bean School, 856-783-4107 (3-5)
Trenton: Liza Westerman, Teacher, George Wilson Elementary 609-631-4169 (4-5)
Turnersville: Colleen Marino, Parent, Hurffville Elementary, 856-582-4933 (3-5)
Goals and Objectives
To inspire students toward a sense of pride for their home state.
To familiarize students with the backgrounds of New Jersey residents:
from the Lenni Lenape through our current diverse population
To acquaint students with the use of maps while learning about the geological zones throughout the state, about the variety of natural habitats, and about the major cities.
To teach the students the basics about their hometown: the origin of the town's name, the reason for the town's existence, the town's earliest industries, and its prominent settlers.
Students will learn about NJ state government, state symbols, and sports teams.
Students will understand New Jersey's role in the American Revolution through the presentation of a story about Washington's Crossing of the Delaware.
Through large-screen video, and a game show format, the students will learn about famous New Jersey scientists, sports figures, and musicians
EXPLORING NEW JERSEY: Classroom activities to be used before and after the Sweet Home New Jersey assembly program.
Students will explore their town's name: does it derive from an early citizen, an industry, a natural resource, or is it something else? What was so important about that resident or resource that the town took on that name?
Using a state map, students will identify 3 places that they have visited in New Jersey. Why did they go and what roads did they use to get there?
Ask them to make a list of things they remember: the weather, memorable experience, a stadium, a soda shop?, anything at all.
Furnish the students with a map of their county and all the adjacent counties. Using a local newspaper, have the students identify an event that took place in each of their neighboring counties. Have them name the town.
Ask the students to list all the natural habitats in New Jersey. Have them identify the area of the state where that habitat might be found.
Ask the students: if they had to act as a tour-guide of New Jersey, and they had to show the state to an Eskimo from Alaska, what are 5 places that they would want the Eskimo to visit?
Ask the students to find as many songs with the word New Jersey in it as they can. Winner of the contest is considered 'Governor for the Day.'
(Consider playing some of the music in class)
Furnish the students with a US map and a world map. Have the students cut out New Jersey, Rhode Island, and Alaska, and then compare their sizes, side to side. If possible cut out foreign countries drawn to the same scale as the states, and have the students compare NJ to the size of England, Israel, etcetera.
Endangered Species of The World
On Planet Earth! One Species Disappears Every 20 Minutes…
Find out how we can help save them.
Throughout all of millennium, the plants and animals of Planet Earth have been driven to extinction NATURALLY, as a result of earthquakes, volcanoes, meteors and other causes. These natural extinctions occur at a rate of one species each one hundred years. However, in the age of the HUMAN BEING, species now become extinct at a rate of one, every twenty minutes. Take a field trip to the rainforest without leaving a classroom
Human activities such as LOGGING, FARMING, DEVELOPMENT, and the PET TRADE have threatened the Planet' s species in an unprecedented way.
In our program on ENDANGERED SPECIES we examine the major HABITATS of the world including the Desert, Wetlands, Oceans, Rainforest, Tundra, and Temperate Forest. Through the use of large screen images, students observe the species that live in each habitat, the causes of endangerment in each area, and the species that have become threatened. During the course of this program, the student is exposed to the concepts of FOOD CHAIN, ADAPTATION, SPECIES, ECO-SYSTEM, and BIODIVERSITY.
For grades K-3, we tell a story about a boy who is required to learn why animals become endangered after leaving his dog out in the heat of the Summer; he travels through 4 habitats and meets student volunteers dressed up as 4 endangered animals: a frog, an elephant, a dolphin, and a crocodile. He learns how they became endangered and things he can do to protect their habitats and the animals themselves.
QUOTES
"Bruce Segal's Endangered Species program has been a real success with both teachers and students. By focusing on the loss of natural habitat, the students seem to better understand this environmental problem. He is coming back for his fourth year."
-Bill Carpenter, Science Teacher, Southampton Middle School, Bel Air, Maryland
"We were really happy with this program. Mr. Segal' s extensive interaction with the students was very effective."
-Teresa Walsh, Parent, Oley Valley Middle School, Oley Valley, PA
SEQUENCE OF PROGRAM
Using 7 student volunteers, we extend a 50 foot rope-banner across the room depicting the five billion year History of the Planets' Species including individual species evolution and major geological events. This is accompanied by an audio soundtrack.
A 15 minute video is projected onto a large screen, depicting the major habitats of Planet Earth, the causes of extinction in each habitat, and the species that are affected.
CLASSROOM MATERIALS: An overview of the program will be provided for the teachers prior to the assembly including classroom activities.
Multicultural Holiday Show
Holiday Special! Multicultural Show with a Holiday Focus
Tolerance and esteem for all cultures is the focus of our Cultural Diversity Program. One defining aspect of our different Cultures is how we celebrate our Holidays.
EACH DECEMBER, In addition to our focusing on America's diversity, we celebrate our various cultural Holiday Observances as well. We will be highlighting the following holidays:
Christmas: The Christian Celebration of the birth of Jesus
Hanukah: The Jewish Festival of Freedom and Deliverance
Kwanzaa: The African-American Celebration of Unity and Self-Determination
Rahmadan: The Islamic Observance of Devotion to God
Happy New Year: The New Years Celebrations in Vietnam, Korea Japan, & China
We use Costumes, musical instruments, storytelling, and a large screen video to familiarize the students with the wonderful significance of these holidays; This program is suitable for grades K-8.
SEQUENCE OF THE HOLIDAY SHOW
Putting on clothing worn by my Ukrainian grandparents, I describe how they celebrated their Jewish holiday Hanukah even though this Holiday was forbidden by law.
By putting three student volunteers in native costumes, I demonstrate how Christmas is celebrated in Sweden, Germany, and Mexico.
Based on the 0. Henry story "Gift of the Magi," I tell a story of sacrifice and friendship made by two Irish schoolgirls during the Christmas Holiday season. The holiday of Kwanzaa is presented through a demonstration of the artifacts and principles on which this holiday is based, in addition to a student-volunteer demonstration of African musical instruments.
A 5 minute large screen video is screened, including information on Christmas, Hanukah, Kwanzaa, as well as Rahmadan and the Asian New Year celebrations. For grades K-3, I use audience volunteers to tell a story about a young boy who must "learn the meaning" of these December Holidays or risk losing all his Holiday gifts We use puppets, costumes, & music.
REFERENCES
Scott McDonald, Principal, Pine Acres Elementry (K-5), Wenonah, NJ 856-464-1260
Theresa Benjamin, Teacher, JT Lambert Middle (6-8) Strousberg, PA 570-424-8430
Julie Andreolo, Principal, Oakview Elementry (K-5), Bloomfield, NJ 973-680-8590
Last December, we presented this program at 31 schools. See more references or contact us.
Project Rainforest
Rainforest Presentation

TAKE A TRIP WITH PROJECT RAINFOREST.
Through our stunning visuals and lively presentation, we can bring the dazzling beauty – and devastating loss – of the world's rainforests to life. Depending on your group's needs, we can adjust the length of our presentation from 45 minutes to a full day. And we can tailor it to the size of your group – whether it's one grade or an entire school assembly – and to your group's educational level, from pre-school through graduate school.
Take a field trip to the rainforest without leaving a classroom
After seeing the Project Rainforest presentation, you will be able to:
Describe the natural ecosystem of a rainforest, including its plants, insects, animals, and people.
Appreciate the beauty and diversity of life in the rainforests.
Identify everyday products that come from the rainforest.
Discuss the relationship of rainforests to climate control and global warming.
Identify ways to use rainforest products without destroying the habitat.
Take steps to save the rainforests through personal and political action.
QUOTES
"…a perfect mix of information and fun"
-Sarah Stroup, Principal, SS Palmer Elemantary, Palmerton, PA
"Mr Segal's ability to communicate is exceptional. The information was concise, the delivery was entertaining…this was easily the best show we've had this year."
-Fran Manbeck, Principal, Pittman Elemantary, Pittman, NJ
SEQUENCE OF PROGRAM
We establish the importance of tropical rainforests in the areas of medicines, climate control, products, and endangered species. We use large color paintings of animals.
We take the students on a "trip through the rainforest" via a group simulation of the sound of a tropical storm. We play tape recordings of animals we taped in Central America and then teach the students how to make the animal calls.
We show a seven minute film of wildlife in Central America including images of mammals, insects, & reptiles, and loggers clearcutting forested areas.
Using student volunteers, we demonstrate large props that represent products from the tropics: Chiclets, chocolate, tea, & rubber. Together with the audience, we discuss how these products are harvested from the Rainforest.
We demonstrate ways that Tropical Rainforests are being saved through a school children's project we support in Costa Rica. Information is provided about how your school can support the project and communicate with these children.
CLASSROOM MATERIALS: An overview of the program will be provided for the teachers prior to the assembly including classroom activities.